What is the difference between Class A, B, and C properties?
By Ruben Pueyo | Bricksave
News > Blog Article > What is the difference between Class …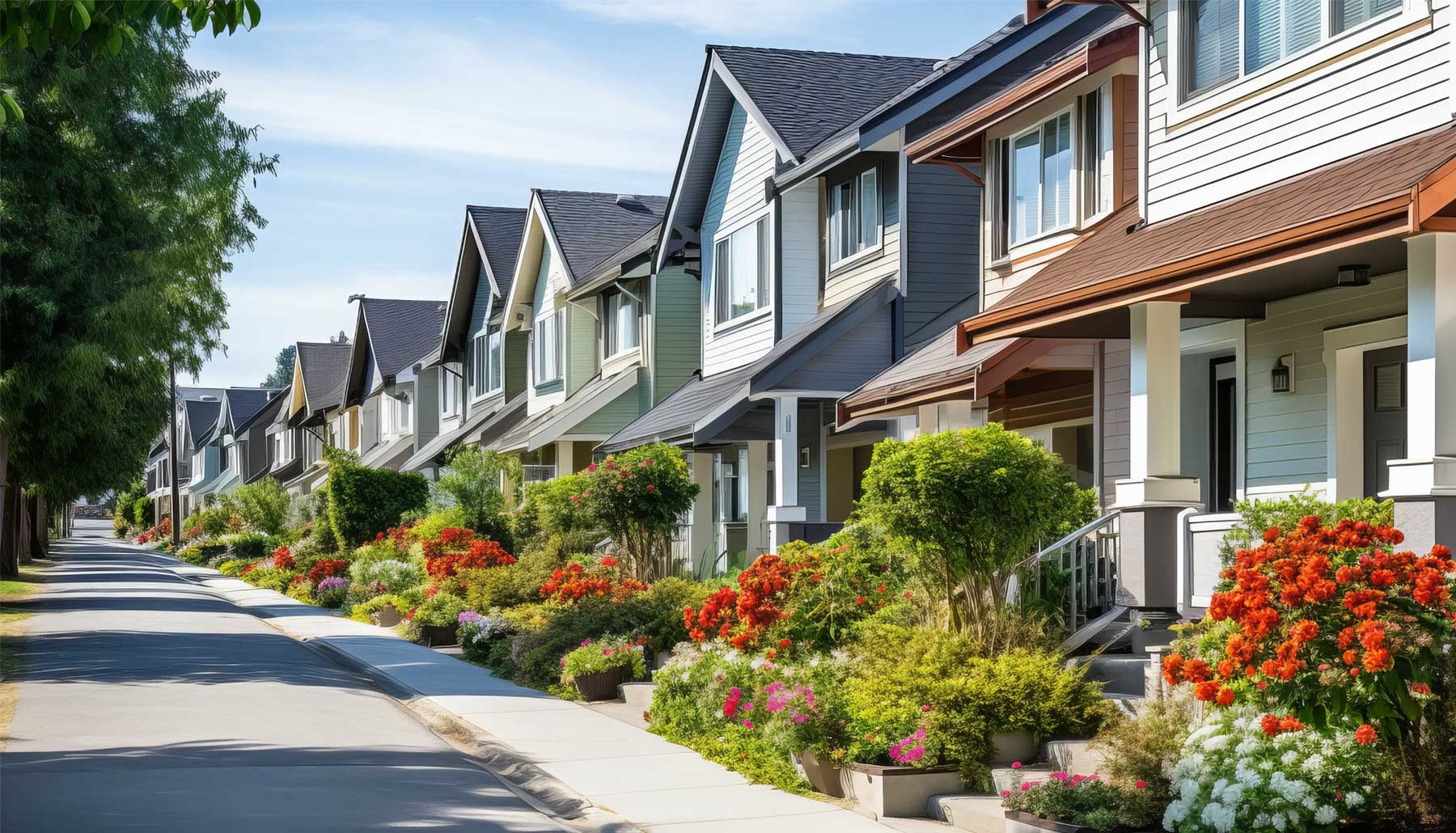 Should you be investing in Class A, B or C properties? And what are the differences between them? Don't worry, we're here to guide you on the pros and the cons of investing in each class, and why a combination of all three could give you a well-balanced real estate portfolio.
What is a Class A property?
Generally, real estate properties are categorised as either Class A, Class B, or Class C. As the name suggests, Class A properties are the most desirable properties (houses or apartments) to own and to live in. These buildings are constructed with the highest quality materials and craftmanship and have best-in-class finishes and state-of-the-art features, as well as amenities such as gyms or swimming pools. We're talking about properties located in wealthy neighbourhoods, in fashionable cities. In Miami, Florida, for example, this would include residential areas such as Bal Harbour or Brickell, where high net worth individuals want to live and spend their free time.

Why invest in a Class A property?
There are several benefits to investing in a Class A property. The most obvious benefit is that highly desirable properties in beautiful locations are more likely to increase in value over time (capital appreciation). This means you should expect to get most of the returns from your investment from capital appreciation, rather than higher rents. In fact, many investors in Class A properties are banking more on the long-term capital appreciation of the asset rather than the immediate rental yield. Their strategy is more about wealth accumulation over time rather than cash flow.
The rental yield on Class A properties is lower than other classes (usually in the region of 3% annually), mainly because they are more expensive to maintain. Even though the rents charged to tenants are higher, the costs associated with the upkeep of the property can dent the net rental income you can expect. Also, given their luxury status, Class A properties can stay vacant for longer during tougher economic times, as people may want to stay in more affordable properties.
Overall, investing in Class A properties can be a great longer-term investment, as you can expect the value of the property to increase more over time. However, if your priority is to collect a high rental income from your investment right now, you might want to consider the other available options.
What is a Class B property?
With a Class B property, your investment is occupying the middle ground, and your property is likely to attract the attention of middle-class tenants. You can expect a Class B property to be attractive to a wider range of people, as the rents tenants are willing to pay will to be less than with a Class A property. Tenants will also want their property to suit their personal needs, and ne located close to where they work, and have access to schools and universities, and other amenities. We have properties located in Philadelphia that fit the bill perfectly.
Why invest in a Class B property?
If you're seeking capital appreciation, the value of Class B properties is less likely to rise by a similar amount to Class A properties over time. However, from an investment perspective, the rental returns you can expect to achieve are notably higher (usually in the region of 5-6% annually). In other words, with a Class B investment property you can expect better short-term rents, but lower capital appreciation over the long term.
However, one of the big factors that determine the overall return on a Class B investment property is the economy and mortgage rates. Many tenants in Class B properties are aspirational homeowners themselves. This means that when interest rates start to come down, they may want to buy their own home instead of renting. Of course, the further benefit of this is that lower interest rates increases the demand for Class B properties, meaning investors should get a good element of capital appreciation with their investment.
If you're looking for a consistent rental yield and less chance of your investment property staying vacant, you should consider Class C properties, discussed below.
What is a Class C property?
A Class C residential property will most probably be an older building, or a building located in somewhere considered to be a less desirable location, further away to prime amenities or facilities such as schools and hospitals. These properties cater to a lower income tenant base, and the rents tenants pay are more affordable, which make them suitable for people with lower incomes and housing budgets. We have Class C portfolio properties located in areas in Detroit and Chicago that fit this description.
Why invest in a Class C property?
Class C properties can make great investments for those seeking solid rental income. The maintenance for Class C properties is generally lower than for Class B or Class A properties. Class C tenants don't expect (or want to pay for) luxury finishes or amenities, meaning upkeep costs are smaller, and don't take such a dent out of rental income. And during economic downturns, the demand for Class C rentals can remain steady or even grow, as people prioritise more affordable living solutions. However, investors would not usually choose to invest in Class C properties for significant capital appreciation.
But investors should also recognise that Class C properties are not low in quality. At Bricksave we look to invest in Class C properties that are in 'up-and-coming areas' where developmental infrastructure plans are in place, and progress is already being made.
The Section 8 housing scheme
There's another important aspect of Class C properties for Bricksave investors to consider. Many of the properties we make available to investors are covered by the US 'Section 8' Housing Choice Voucher Programme. This is a federal housing subsidy programme for families on low incomes that reduces the rents those tenants pay on properties, a reducing the likelihood that they will default on their rent payments In some instances the programme covers 100% of the rent or reduces the tenant's rental costs to just 30% of their monthly income.
Section 8 tenants are typically looking for a stable home for their families. If they like a property and the way that it's being managed, they are much more likely to settle long-term than private renters. By minimising tenant turnover, Section 8 properties can provide a consistent, secure income for years to come, underpinned by stable, guaranteed rent payments from the government.
---
Have you got any questions?
---
Which class of property offers investors the most value?
There's no straightforward answer to this question, as each property class, A, B, and C offers different things to investors. So, the property – or properties – you choose to invest in will largely depend on what you want your investment to achieve – rental income, capital appreciation or an element of both. A well-balanced portfolio would probably feature a combination of all three classes, giving your total investment a smoother journey.
But whichever class of properties you choose, it's important to have realistic expectations of what can be achieved, and to feel comfortable that the investment return, and the investment timeframe, suits you.