News > Blog Article > A Stroll in Barcelona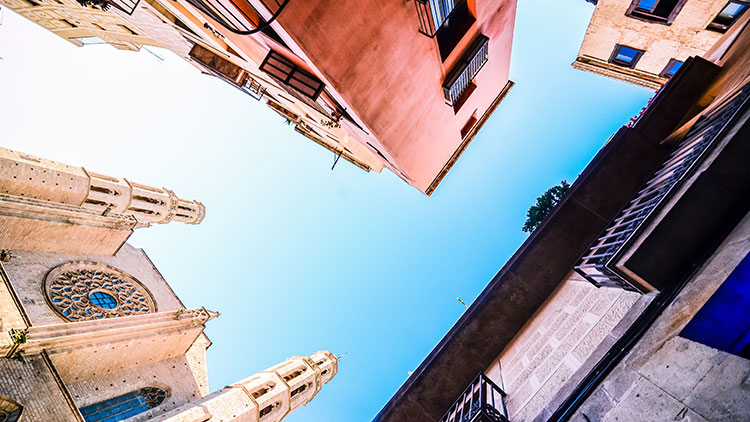 During our investigations into which cities we will launch our next properties, it is not all spreadsheets, graphs, and financial forecasts. Instead, our team covers a lot of hard miles to get a true feel for a location and the hidden investment opportunities that it might offer up. In doing so our CEO, Tom de Lucy, spent many hours exploring Barcelona and its wonder of tourists sites, restaurants and up and coming spots. Here is his take on what one can expect during one day in Barcelona, Catalonia's capital city.
The first thing that hits you when visiting Barcelona is two thousand years of history etched into it Roman remains, Gothic Churches and Modernista mansions. This sense of place is then intensified as your senses are greeted by the smells and tastes of multiple wonderful restaurants and breezy beaches. Barcelona is both a city with history and one that is going somewhere.
You can't go wrong beginning the day with a Café amb llet and pastry on Plaça del Rei, one of many beautiful old squares in the Barri Gótic district which is home to two major monuments, Museu d'Historia de la Ciutat and Palau del Rei. The Barri Gótic is said to be largest inhabited medieval quarter in Europe and no visit would be complete without stopping by the Gothic Cathedral with its incredible rooftop views and enchanting garden complete with pond and white geese.
Surrounded by large stores, open-air cafes and hotels the Placa de Catalunya is a great spot to watch passersby surrounded by beautiful fountains and sculptures. From the circular Placa, visitors can take a wander down Las Ramblas, the mile-long avenue is split into five distinct sections Canaletes, Estudis, Sant Josep, Caputxins and Santa Monica. Originally named Ramla (riverbed) by the Arabs it is the stage for human statues, jugglers, singers, eccentrics, flower stalls, cafes and caged animals, all under the leafy shade of huge plane trees.
At the port end of Las Ramblas you will find the famous Mirador de Colon, the incredible bronze statue paying homage to Christopher Columbus and, if you take the elevator to the top, you can enjoy fabulous views of the harbor and Ciutat Vella. After a fair amount of walking you will probably be ready to enjoy a late lunch and what better place than to make your way to Can Culleretes, Barcelona's oldest restaurant (founded in 1786). It is tucked away down a lane back in the Barri Gótic and is usually full of Catalan guests with fantastic traditional food and brilliant wine list including some of Spain's finest grapes.
Having enjoyed your fill at Can Culleretes you will probably be ready to spend the afternoon resting and enjoying the sand on Barcelona's most well-known beach, the Barceloneta, with its relaxing atmosphere and multiple bars to begin enjoying an evening of tapas overlooking the sea.