Q&A with Patrick Aisher - Bricksave Chairman
News > Press Article > Q&A with Patrick Aisher - Bricksave …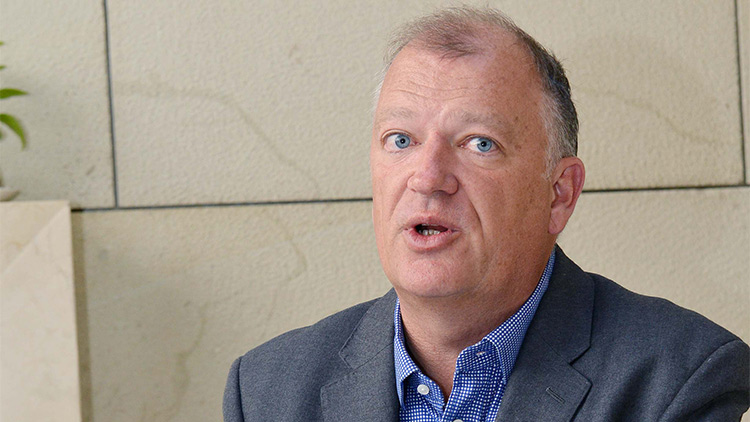 This week, Patrick Aisher - Chairman of Bricksave is taking us through the profound effect that new platforms will have on the investment industry in Latin America and why it is such a good opportunity for Latin Americans.
As well as being Bricksave Chairman, Patrick is Director of Kinled Holding Ltd., an internationally recognised investment company that focuses on technology and life sciences. Now based between Switzerland and Buenos Aires, Patrick has a career's worth of expertise in global real estate and technology investments, and growing online start-ups – he saw Bricksave as the perfect chance to combine these skills. Kinled have a lengthy track record of investing in winning formulas, especially when it comes to new technologies; since no other platform in Latin America offers the same level of security as Bricksave, Patrick identified the opportunity Bricksave can provide to Latin Americans, having seen the success of similar platforms in the UK and US.
What was it about the Bricksave platform that first attracted you?
I hadn't yet come across a platform that consolidated the real estate world and the tech world as elegantly as Bricksave's did – I immediately knew it was something I needed to be involved in. I also recognised that with the team behind the company Bricksave could be a leader in the Latin American market, which is a market that has a rich history with real estate and is now embracing new technologies – to find something that combined the two was an opportunity that I just couldn't pass up, especially since Kinled have experience in both new tech and real estate.
Why is Bricksave such a good opportunity for Latin Americans in particular?
Because it allows them to put money into property anywhere in the world – this is something that was previously unavailable. It's also an opportunity to make investments using US dollars and other secure international currencies, which is an attractive option considering some of the currency fluctuations that Latin American nations are sometimes subject to. Over the last few decades, Latin America has started to make its mark on the global economic stage, and I think this is the perfect time for Latin Americans to take advantage of that new world status and take the plunge into the investment market. And Bricksave is the perfect place to start: a new technology for a growing economic power.
How do you see the Real Estate Crowdfunding industry evolving over the next few years?
They'll be more growth for starters, with more and more new platforms appearing; but what is likely to happen is that platforms will begin specialising, for example focusing on one particular property type. The industry as a whole will probably face tougher regulation as the technology develops, which is a good thing – as more people get involved and more platforms emerge, the need for strict codes of conduct will be more pressing than ever.
Do you think platforms like Bricksave will have a profound effect on the investment industry in Latin America?
Equity crowdfunding is already starting to have an effect on investment. More people are entering the market, and because they're doing it via crowdfunding, the large financial institutions may well start to lose power – this is exemplified by the fact that some institutions are even opting to get involved in equity crowdfunding themselves. Equity crowdfunding platforms are also beginning to widen the investing demographic – more younger people than ever are now starting to seek out investment opportunities, which is a very new phenomenon for the industry as a whole.