Bricksave Launch New Website and First New York Property
News > Bricksave Update > Bricksave Launch New Website and First …
Real estate crowdfunding platform Bricksave have launched their brand new website, as well as their first property in the city of New York. The new site includes enhanced security features, a more intuitive investment dashboard and an increased focus on catering to different investor types.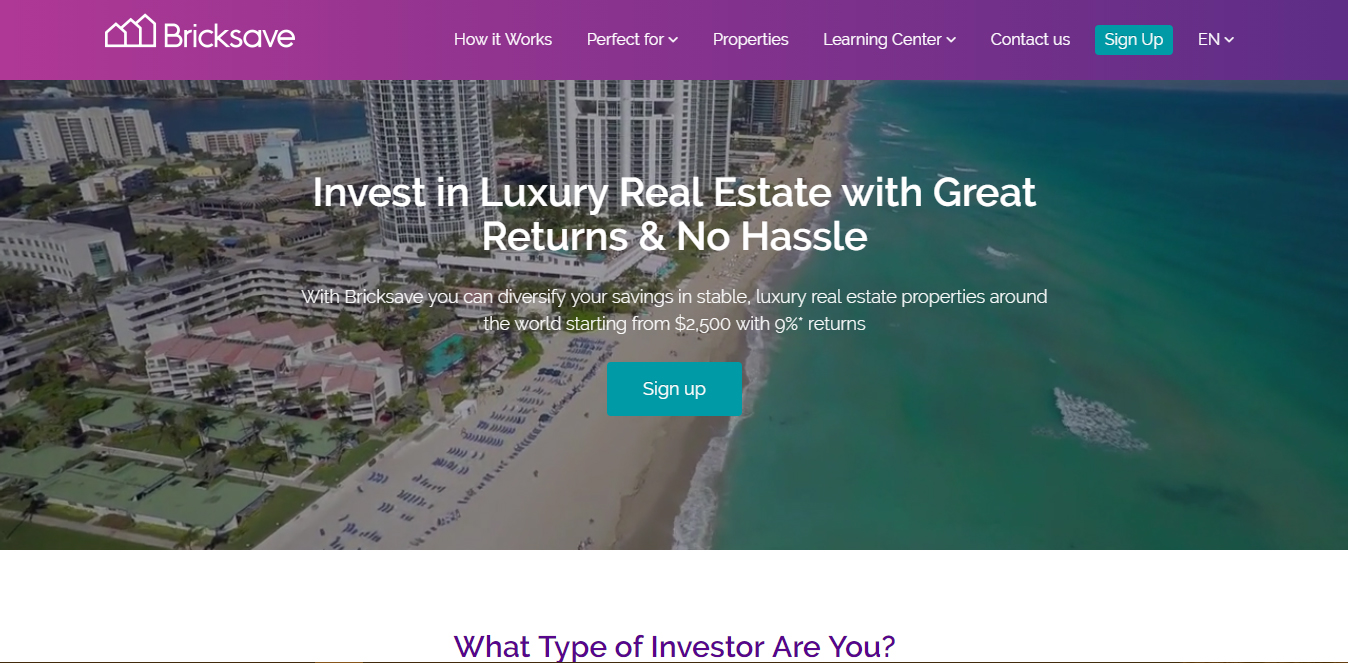 As the platform closes in on successfully funding over $2 million worth of properties, Bricksave are accompanying their new site with the launch of a new investment opportunity in New York, located in the prestigious neighbourhood of Hell's Kitchen. Launching in New York is part of the company's expansion, encouraged by the popularity of previous investment campaigns, whose initial returns ended up being higher than Bricksave's initial forecasts.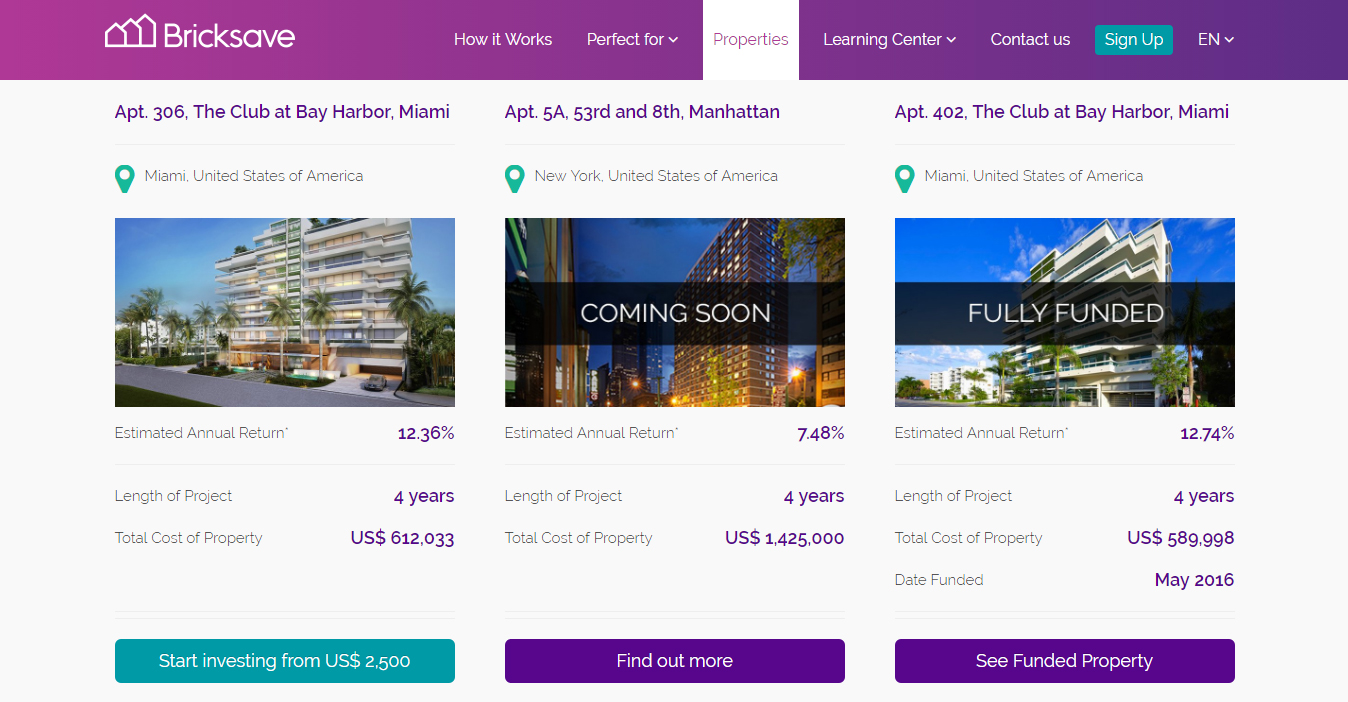 Bricksave CEO Tom De Lucy commented: "We're incredibly excited to be offering real estate in what is probably the world's most iconic city, New York. New York is one of the world's largest centres for property development and has an incredible history of successful real estate investing."
Investors looking to be a part of the crowdfunded real estate model for this New York property will now benefit from: the implementation of Stripe payment systems to guarantee secure transactions, as well as the internationally recognised identification verification system Contego, a program renowned for its rapid and secure AML and KYC checks.
The site also features a new streamlined and more interactive version of the Bricksave dashboard, designed to let investors easily manage all their investments and transactions in one place, as well as keeping fully up to date with the market as it pertains to their investments.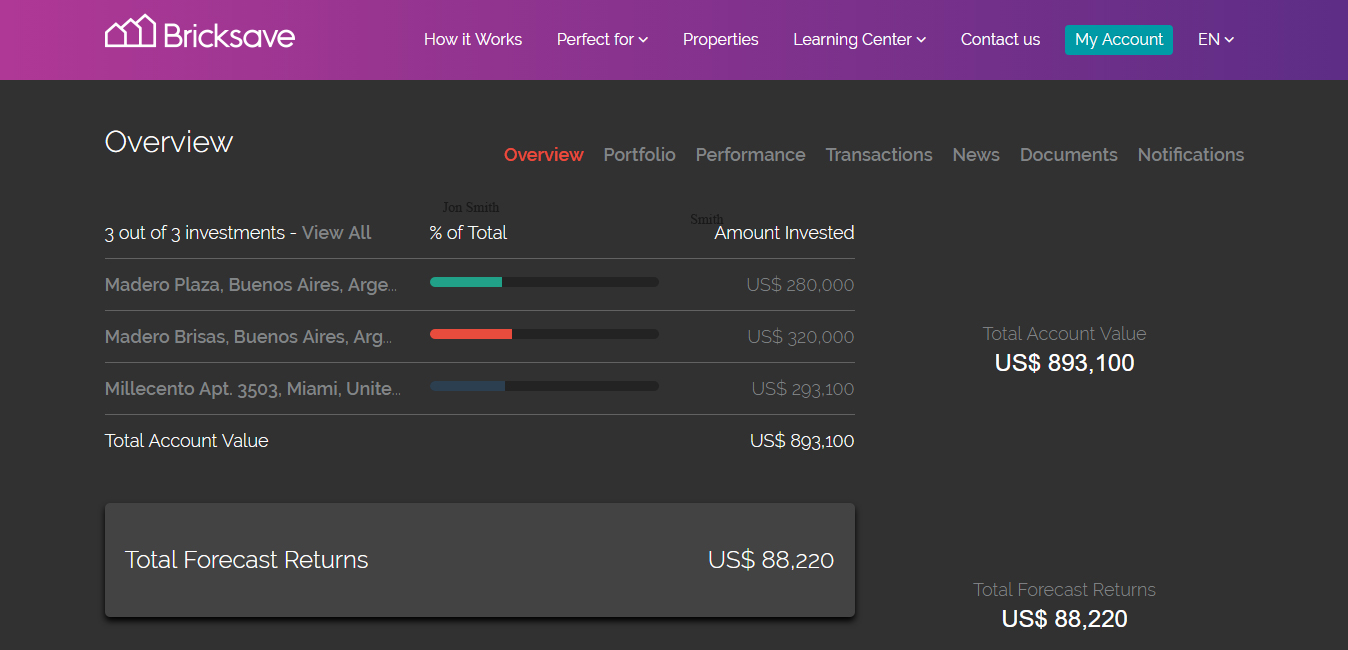 One of the most important aspects of the new Bricksave website is the focus on providing options for a wider variety of investors. Alongside the new processes that have been implemented for those looking to invest smaller amounts, there is also a new focus on providing services and features for high-net-worth individuals and professional fund managers.
CEO Tom De Lucy added: "We're always working to streamline the investment process and make it easier for both new and experienced investors. The new site really captures that goal, and this new property is the first step in expanding our portfolio range and a major part of our strategy to offer real estate from all over the world to a new market of investors
For more information, browse our website www.bricksave.com or contact the Bricksave office at [email protected].
About Bricksave
Bricksave is the global real estate platform that makes low-risk investment in exclusive properties around the world accessible and hassle-free. Through a hand-picked selection of unique properties in top locations around the world, such as Miami, London, Paris and more, Bricksave allows first-time investors to get access to investment deals from as little as $2,500 as well as experienced investors to easily diversify their portfolio and protect their investment. Investors can invest through the Bricksave platform in minutes and benefit from a share of rent as well as a share of capital gains resulting from the sale of the property.
Bricksave takes care of the on-going management of the property so that investors don't have anything to worry about other than enjoying competitive and secure returns. The company was founded in 2014 and is headquartered in London with an office in Bueno Aires and soon São Paulo.