How to earn income from the single-family rental market without buying a house
By Bricksave Admin | Bricksave
News > Blog Article > How to earn income from the …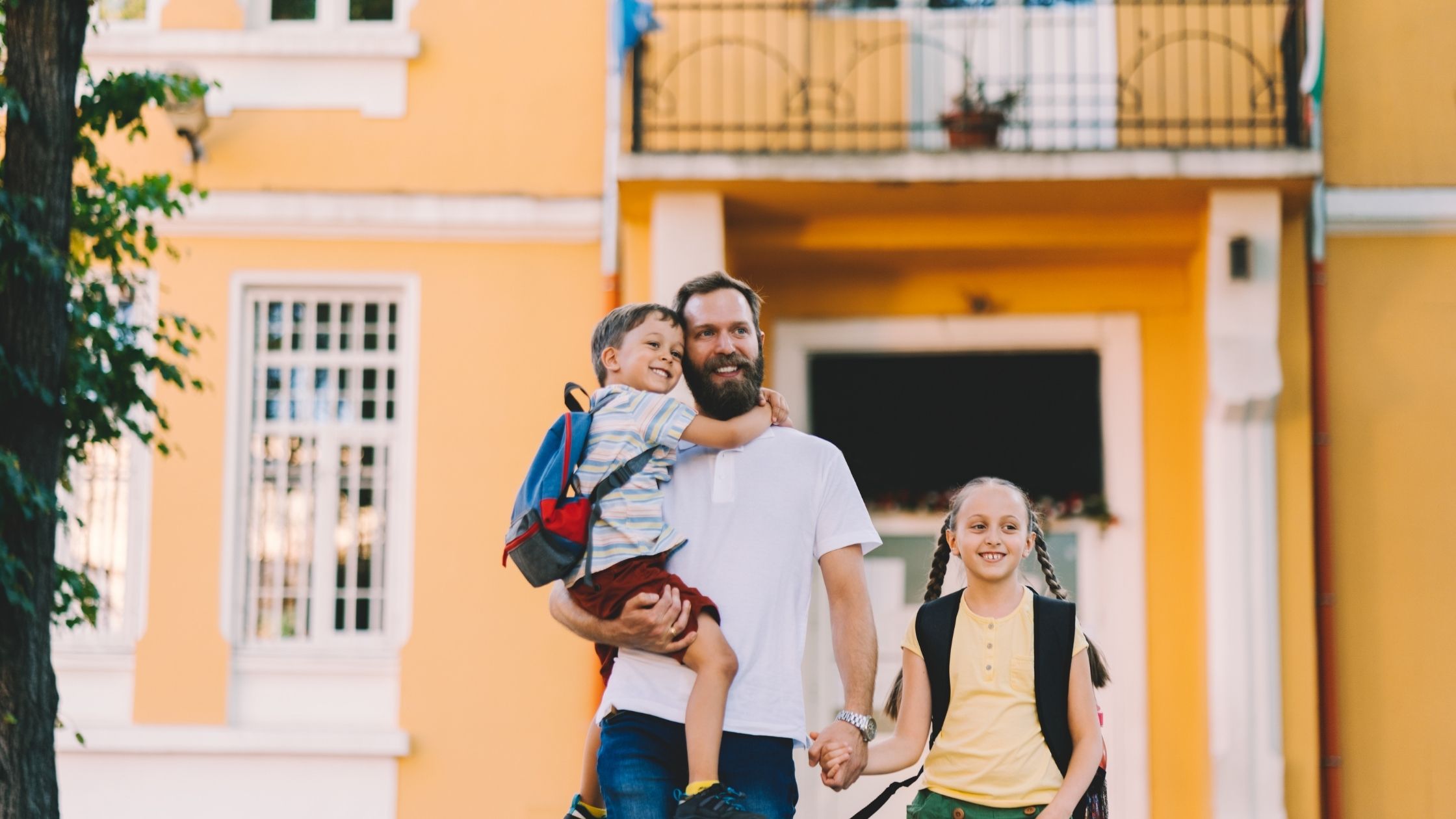 Across the world, house prices are rising rapidly with no sign of slowing down anytime soon. In many countries, the market is simply leaving many potential buyers behind and more and more people are turning to the rental market.
For property investors, it's an exciting time. This booming sector has real potential for shrewd investors to make a great return – and here's how to get your hands on a bit of the action for less than a used car.
The Single Family Rental factor
Single family rentals [SFRs] are properties aimed solely at family tenants. In the US there are almost 16 million SFR units, making up around 11% of the housing stock[NB1] , and demand is increasing. Naturally, this growth is connected to rising house prices outpacing family incomes, but there are other factors too. The fallout from the 2008 recession and a tough jobs market also play their part.
For investors, the SFR market has some particular advantages. Returns are not directly connected to the ups and downs of the stock market, and your investment is potentially much more secure and stable than it would be in retail property. The cultural shift towards SFRs is plain to see:
From 2004 and 2018, the number of married couples that owned homes fell by 2.7 million, while the number renting rose by 680,000.
Even during the chaos of 2020, the market has stayed strong. SFR is one of the very rare asset classes that has seen demand grow since the pandemic, in part because people are now seeking a slice of their own land. SFR properties are typically more suburban, separate and with access to outdoor space – unlike inner city apartments. Rising unemployment and job insecurity naturally make affordable rented housing a more attractive – and attainable – proposition too.
To stability and inexorable growth you can also add steadily rising rental rates. Single family rents have increased by 6% in the last year alone and reached a 16.5 year peak in July 2021.[NB3]
More good reasons to explore SFR
In addition to providing steady rental income, an investment in SFRs can generate real value over the longer term through capital appreciation. Compared with commercial property, you tend to get shorter periods of vacancy too. Also, the kind of tenants who are attracted to homes in this sector are generally pretty self-sufficient, needing less management and maintenance than single tenants, for example.
While past performance doesn't necessarily indicate future returns, recent performance is encouraging. Over the past few years, annual returns on Bricksave's Single Family Home portfolio have exceeded 10% on average, annually.
Who invests in SFRs?
With around 35% of residential properties in the US classed as SFRs, this is clearly a huge potential investment market. So who exactly are the investors?
A dominant 88% are so-called 'mom and pop' individuals – casual investors who own between 1 – 10 properties and are seeking relatively secure, stable returns on relatively small sums. They're not professional, institutional investors; instead, they're average working people who have discovered that SFRs can be a great asset to hold.
This isn't the whole story though. Around 1% of SFR units are owned by institutional investors, who typically have portfolios of around 2,000 homes. The rise in professional management companies and recent advances in technology have made it easier and economically viable to operate on this scale.
Whatever kind of investor you are, one statistic underpins the rest and defines the sheer potency of this market. Since the beginning of the 2020 pandemic, it has grown by an incredible 650%, outperforming all other property types.
High prices drive rental demand
Increasing house prices are a global phenomenon, but are often most keenly felt in large urban centres such as Detroit and Chicago. Across Chicago, house prices have risen 13% year-on-year, while in some of the more popular suburbs the rise is 20%, with up to 20 families applying for each property.
The average property price in Chicago is currently $300,430, while the median household income is $75,379. As a result, a typical family will be right at their maximum borrowing limit when attempting to buy a house. For these home seekers, SFRs are an accessible, attractive alternative, and a potentially lucrative investment proposition for those with the funds to capitalise.
In Detroit the story is similar. Here house prices have increased 11.6% year-on-year, and 53% of residents are renters, so demand is exceptional. The difference in Detroit is that purchase prices are relatively affordable, making it an excellent investment prospect.
The art of earning without buying
At Bricksave, we know how to help you access the amazing investment potential of SFRs in an affordable way. Even if you don't have the funds to buy a whole property, our crowdfunding platform allows you to enjoy the perks of investing in red-hot international property markets from as little as $1,000.
As a global real estate platform, we give people the opportunity to invest in carefully selected SFR properties. You can invest in minutes and begin earning rental income quickly, as well as potential capital gains if the property's price increases once it's sold in a few years. We take care of all on-going management, and complex admin, so investing with Bricksave is speedy and hassle free.
Find out more about investing with Bricksave right here.