Crowdfunding: An Alternative to Traditional Real Estate Investment
News > Blog Article > Crowdfunding: An Alternative to Traditional Real …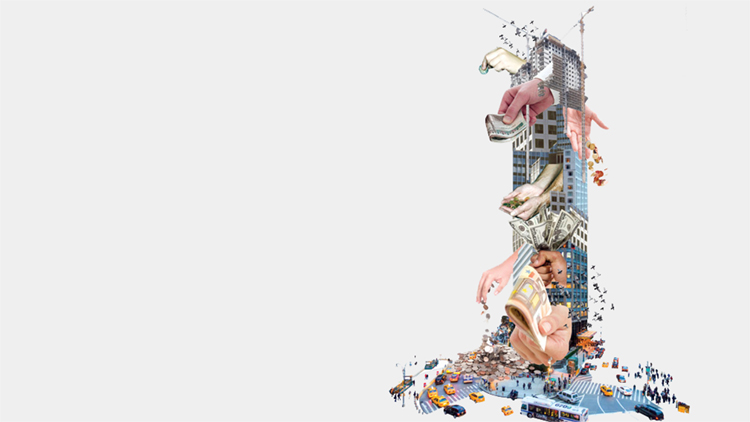 Crowdfunding is helping to permanently change the landscape of real estate investment. While traditional real estate investment requires large amounts of capital, industry knowledge and an ability to manage properties, Real Estate Crowdfunding allows investors to circumvent those issues and focus simply on the investment at hand.
The simplicity and elegance of this alternative investment model makes it an ideal alternative for individuals who are looking for returns and security provided by real estate. Here are a few of the key benefits to using Real Estate Crowdfunding such as www.bricksave.com over traditional property investment models:
Cost
In order to effectively invest in property using the standard model, you need access to substantial funds – anything else will result in being priced out of the market, or ending up with substandard properties that yield little-to-no gains. Because real estate crowdfunding is based on crowdfunders collectively buying a property, the initial high costs are avoided, while the issue of substandard properties is also negated, seeing as the funds pooled by the crowdfunders provide access to specifically high-end real estate offered by the crowdfunding platform.
Diversification
Due to the high costs involved in traditional real estate investment, many investors are restricted to putting their money into only one or two properties at a time. Real Estate crowdfunding, however, is far more cost-effective, thus allowing investors to spread out their money over multiple properties. This diversification helps reduce risk, while at the same time increasing the potential for capital gains – why risk your money on the success or failure of just one property?
Ease of Use
Real Estate Crowdfunding also requires little in the way of input. Traditional real estate investment involves a lengthy process of meetings and paperwork, something which Real Estate Crowdfunding avoids almost entirely. With Bricksave, for example, all that's needed is a simple account set up on the Bricksave website – everything else is handled by Bricksave. You can then sit back and easily monitor your investments with the Bricksave investment dashboard, which tracks all the properties you've invested in and provides all the relevant information.
Expert Insight
Those who invest in real estate in the traditional manner often do so in some kind of professional capacity, or at least have access to professional advice. This means that non-high-net-worth investors without those means or knowledge are shut out of the industry. Using a Real Estate Crowdfunding platform such as Bricksave, on the other hand, gives crowdfunders access to expert property insight and allows them to be safe in the knowledge that the real estate they are investing in has been handpicked by in-house professionals in order to provide the biggest potential for capital gains. So for crowdfunders there is no need for lengthy research or in-depth knowledge of the industry – Bricksave does it all for you.
Democratization
One of the major advantages of Real Estate Crowdfunding is that it opens up the real estate investment market to all, helping to put an end to the outdated model based on the need for large amounts of capital. This in turn democratizes the market and encourages more and more people to turn to real estate as an investment option, instead of putting their money into volatile stock markets or untrustworthy financial institutions. By slowly taking the power out of the hands of the high-net-worth and institutional investors, crowdfunding also helps prevent a monopoly situation where scores of property is owned by the same few people.
The market is changing and Real Estate Crowdfunding is at the forefront of this revolution. We may soon see crowdfunding replace traditional investment as the standard practice in the property investment sphere.
by Bricksave CEO, Tom de Lucy