A Christmas Message from our CEO Tom de Lucy
News > Bricksave Update > A Christmas Message from our CEO …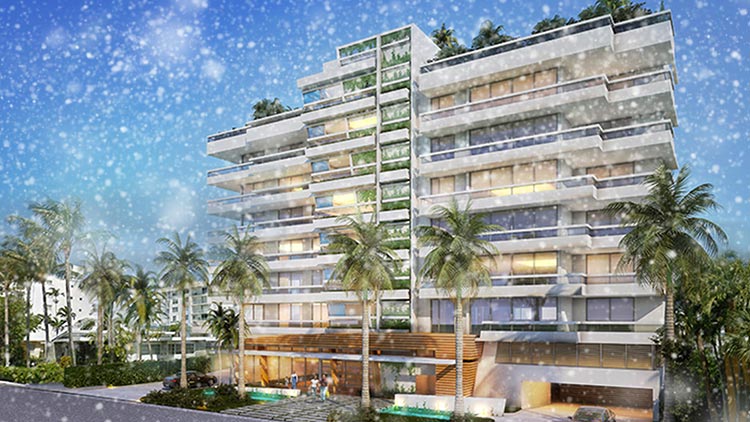 In 2017 we have seen the crowdfunding industry go from strength to strength and as a result, passed a number of key milestones associated with the business and our Crowdfunders. Globally the world has been going through significant challenges and changes on both a Macro and Micro level with numerous potential 'Black Swan' events passing by with little or no effect. At the same time, the financial and investment spaces have continued to evolve and scale. Nowhere has this been more apparent than in Core/Core plus residential real estate in the world's leading cities, the target for Bricksave's investments. Not only have we surpassed US$2.5million worth of properties funded but each of our properties has been returning better returns than our original forecasts.
Over the course of the year, we have been expanding our investment opportunities into new geographies such as New York and Barcelona and we expect to be launching Munich and Vienna, two of the best residential property investment locations in the world right now, in the New Year. We are constantly striving to offer our crowdfunders with the widest possible range of investment options that are secure, offer strong returns and help to diversify portfolios and hedge against inflation.
It's fair to say that it isn't just our properties that provide us with a global outlook; our user demographic definitely has a certain international character to it: so far we have had crowdfunders using Bricksave from across Latin America and even internationally in Europe and Asia as individuals outside of Argentina are starting to realise the opportunity Bricksave offers to invest in institutional grade real estate around the world.
I should also say a word for those people (and there have been a lot of you) questioning the ability to invest in international real estate Crowdfunding when you have invested in other Argentine Crowdfunding platforms. We realise that some of you have been told this by some of our competitors but I can tell you that it is not the case! We are disappointed that some companies are releasing misleading information in an industry that is trying to disrupt traditional real estate investment methods and that open up new investment opportunities for the masses.
With the year coming to an end, it's time to look forward. We're pleased to welcome on board our new Head of Sales, Jorge Castellar, who joined us from Suprainvest with a great amount of business development experience and financial expertise. We also expect to scale our sales team over the course of 2018. On top of scaling our team, we have come across huge demand from institutional investors, family offices and pension funds to join the platform and invest through Bricksave and we're thrilled to share that we will be launching our new Platinum platform to serve their specific needs in the first quarter of the coming year. This is another confirmation that we are becoming an internationally trusted business and that all of our investors are now coming in alongside institutional investors.
As always our primary goal is to offer our crowdfunders the opportunity to benefit from stable and secure returns available on the market and we will continue to make sure that this remains the case in 2018.
Happy holidays to you all and a happy New Year!
Kind regards,

Tom de Lucy
CEO