How Bricksave Allows Individuals to Invest Like an Institutional Investor
News > Blog Article > How Bricksave Allows Individuals to Invest …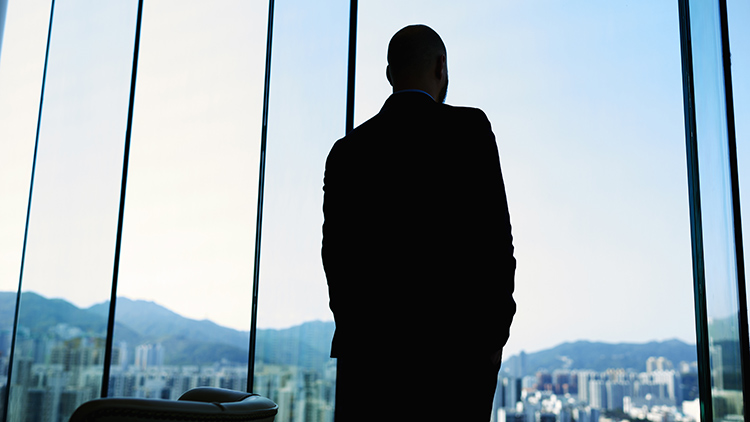 The traditional approach to personal investing suggests that stocks and bonds are the favourable option for anyone looking to grow their money. This, however, is fast becoming an outdated view.
To understand why, it is first important to assess how some of the world's leading institutional investors choose to invest their funds. Contrary to many preconceptions about the professional investment world, many large-scale investors turn to alternative investments such as real estate to provide balance and security to their portfolios; this is perhaps exemplified best by the success of the Yale University Endowment Model, which famously promoted greater allocation towards alternative investments. The Yale Model may be a few decades old now, but its core principle remains valuable even in today's economy, which most will agree has undergone something of a shake-up in recent years; indeed, the Colliers Global Investor Outlook 2016 report showed that over 50% of professional investors are now looking to increase their allocations towards real estate ahead of other traditional investment avenues, real estate in particular chosen because of its potential to provide stronger returns despite a certain degree of illiquidity.
By contrast, real estate and other alternative investments are rarely touched by normal, everyday investors: in the USA, for example, only 8% of people own investment property (with just 3% considering themselves active property investors), while a massive 52% invest in the stock market.
So why is it that stocks and bonds are the go-to for those who don't have the benefit of a large financial organization to guide them? The answer is to do with cost, expertise and geographical reach – and until recently these hurdles were not easily overcome.
Firstly, cost is an issue for individual investors because real estate investment is necessarily expensive – paying for even a mortgaged property is always going to be costly. Institutional investors have the cash upfront to deal with this problem.
Secondly, knowledge of the market can be a problem because individual investors may not have access to the right information to make informed property investment choices; indeed, it is not uncommon for institutional investors to deliberately make it hard for people to uncover that information.
And finally, institutional investors have the luxury of being able to make cross-continent investments, therefore benefitting from desirable locations that may not have the same geo-political/market-based issues as their home country. This luxury is not often shared by individual investors.
With all this, it is no surprise that a recent Blackstone Report entitled "Seeking an Alternative" identified that the average financial institution is likely to dedicate five times as much of their portfolio to alternative investments as a normal investor.
But there is good news: the growth of the internet and advances in technology are now starting to remove the barriers between what individual investors can do and what large financial organizations can do. Real Estate Crowdfunding is one such advancement.
Investing via Bricksave's Real Estate Crowdfunding platform now allows investors to eliminate the issues of cost, expertise and global reach mentioned above: cost is no longer an issue because the price of the property is shared among the investors, meaning that even the most high-end real estate is now available to all; market expertise is not needed because investors can now rely on the knowledge and due diligence of Bricksave's in-house real estate experts, as well as their on-the-ground teams in every country they invest in; and global reach issues have been overcome by the fact that investing with Bricksave is done entirely online, giving investors access to properties all over the world, with Bricksave covering all necessary international administration.
By combining technology with one of the world's most secure and traditional asset classes, Bricksave brings the once unattainable world of private investments directly to you. Technology has changed almost every aspect of our lives in the 21st century, including how we deal with our money – through democratization and availability of information, the investment world will be far better off for it.