Why Bricksave Offer a Great Investment Alternative for Latin Americans
News > Blog Article > Why Bricksave Offer a Great Investment …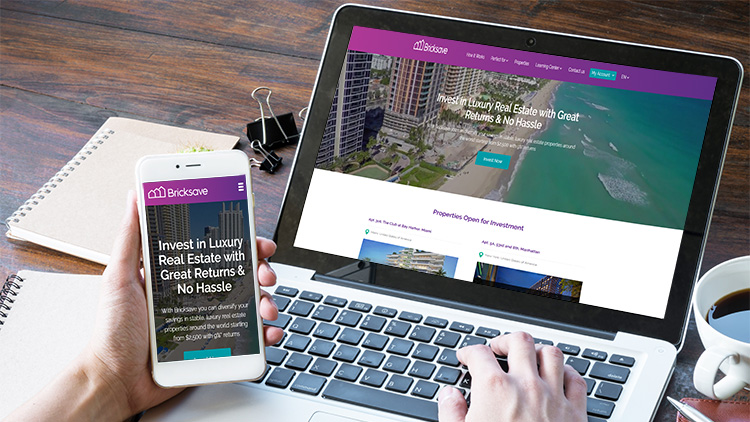 In a financially turbulent world, finding a secure way to grow your money can be a challenge. Though many Latin American countries have seen healthy economic development over the last few decades (Argentina, for instance, has a GDP of US$540 billion and has enjoyed 7.6% average income growth in recent years, according to the World Bank), finding secure investment targets can still pose some difficulties.
But the advent of online-based investment platforms means that newer methods of investing are now available to all Latin American investors, methods that were previously off-limits. Of these online investment methods, Real Estate Crowdfunding is an especially exciting means of investing money and increasing your chances for capital gains. For Latin Americans in particular, Bricksave provides investors with a unique opportunity to gain a share in properties all around the world.
Real estate is one of the most stable forms of investment available in the global market: it is not subject to the same fluctuations as investing in stocks and shares, and doesn't rely on the success or failure of just a few individuals – people, as we all know, can be inconsistent, but bricks and mortar never is. The advantage that Bricksave provides to its Latin American investors is that they can now put money into properties anywhere on the planet, and are no longer restricted by their current geographical location; this allows them to choose real estate situated in the world's most desirable and profitable cities, regardless of how far away the city is, or indeed whether they've even been to it. What's more, Bricksave use in-house experts to choose only the best properties, as well as handling all property maintenance issues themselves, meaning that the investor only need worry about their actual investment. Miami, as an example, is one of Bricksave's prime targets for property investment – an extremely desirable city that was ranked as the world's fifth wealthiest in 2009 (by UBS), and one that saw a 15% increase in tourism from 2012-2013.
As well as handling all property admin, Bricksave also strive to make the actual investment process as easy as possible. All it takes to get investing is a few clicks on our website, and after your investment is made you can monitor it using our investors' dashboard, which shows you everything from up-to-date property info to current market climates.
Another especially significant advantage to Latin American investors is that Bricksave operate entirely in US dollars. Using US dollars helps our investors avoid the currency fluctuations that can sometimes affect Latin America, allowing them to invest using a stable and globally accepted currency, thus providing their money with a shelter from the storm of global financial trends.
The final and perhaps most important advantage to investing with Bricksave is to do with diversification. Any good investor knows that it is best practice to spread your investments across multiple targets to ensure that you aren't depending on the success or failure of just one investment. Bricksave allows its Latin American investors to put smaller amounts of money (all in US dollars) into multiple properties, therefore increasing their potential for returns. Our investor dashboard mentioned above also makes it very easy to monitor all investments at once.