Top 7 global property hotspots for investors
By Bricksave Admin | Bricksave
News > Blog Article > Top 7 global property hotspots for …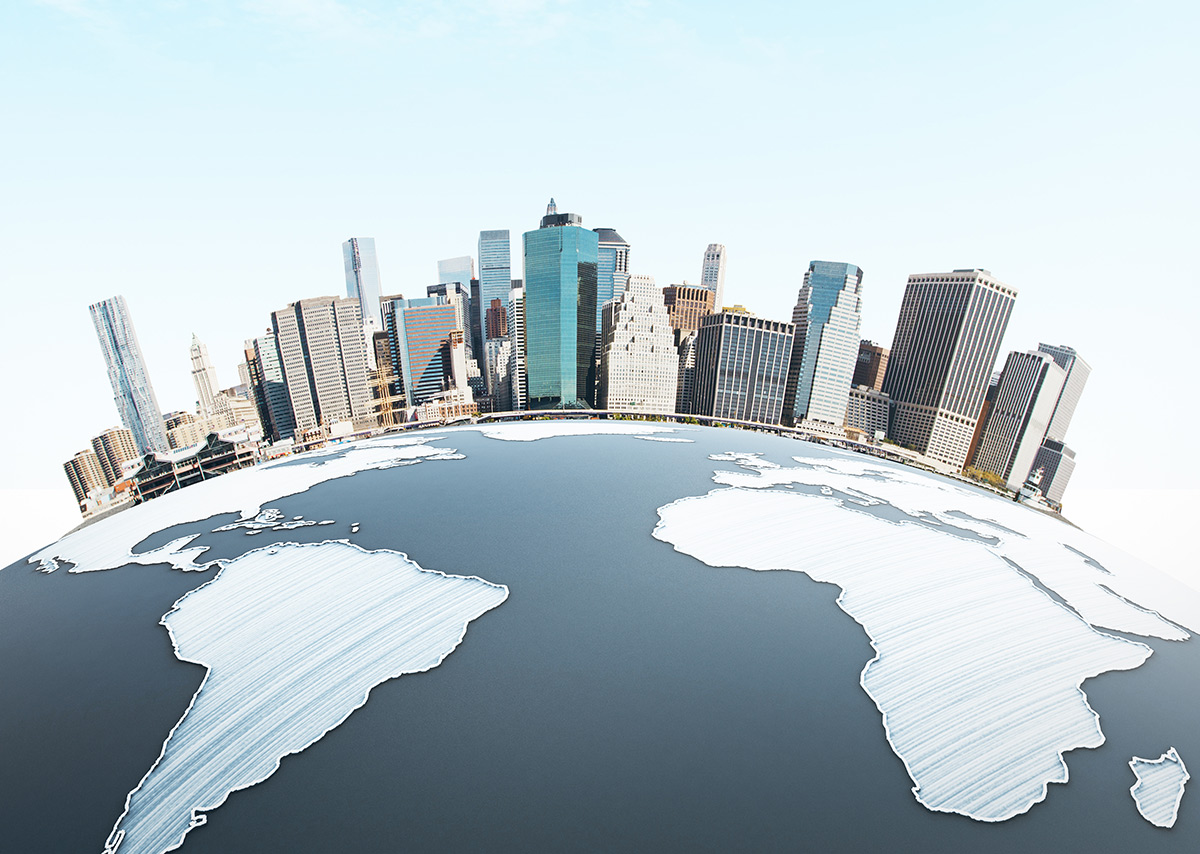 Choosing where to invest is almost as challenging as deciding which asset to invest in. Some locations offer stability while others offer the opportunity for high growth and considerable returns. Here are the prime locations we suggest keeping a close eye on.
Many professional investors are now starting to dedicate a significant share of their portfolio to real estate, according to Colliers Global Investor Outlook. Real estate adds tangible assets to a portfolio, which can bring stability and capital growth, as well as regular income.
Thanks to crowdfunding, more investors can expand their portfolio through real estate, and we're seeing this form of investment become more popular. Investors are using the opportunity to diversify into specific regions and types of property, without having to keep on top of the ongoing property maintenance.
It is believed that by 2025 the crowdfunding industry will reach more than $300 billion. New crowdfunding real estate opportunities are opening up around the world, and the following cities are expected to be key locations for investors.
Detroit
As the city continues to develop, with plenty of huge investments and infrastructure projects, Detroit is becoming a particularly attractive place in which to invest. Property prices are reported to be 61% below the national average in 2020, but sharp increases are expected in the near future. Mix that with low crime rates and almost guaranteed rental contracts, and it stands out as a prime investment opportunity.
New York
Taking the top spot on the Resilient Cities Index, New York remains a powerhouse on the property investment scene.
Outside the main financial district, rental prices increased steadily by 2.6% even during the 2020 global crisis. Those looking into buy-to-let, or to crowdfund a rental property, still stand to benefit by investing in New York.
Lisbon
Tax incentives for foreign buyers have made Portugal popular among real estate investors. During the first quarter of 2020, property prices in Portugal saw the steepest rise, more than in any other EU country. Having said that, prices remain some of the cheapest in Europe, making it a relatively accessible market, and allowing plenty of room for value increases in the near future. Having scrapped rent controls in 2012, there is also a large margin for investors to make a profit.
Lisbon, in particular, has seen a surge in tourism, which is bumping up property prices. The city is enjoying a great deal of regeneration to restore the many damaged buildings that only a few years ago made up 20% of its buildings. Demand in this historic European gem will only continue.
Porto
Investors with less cash to spend, but who are keen to spend their money in Portugal, can opt for Porto, where prices are on average 30% less than the capital. It is popular among tourists thanks to its World Heritage Site status, which will no doubt lead to higher property prices as more people flock to the area.
However, Porto is more than a tourist attraction. With Porto-centred tech start-ups making up 36% of total national investments, it is gaining a name for itself in the entrepreneurial world too. As more businesses take up office space in the city and encourage talent to the area, property prices will only increase.
Braga
One of Portugal's lesser-known cities, Braga, could be another safe bet for investors. The north-western city is just a 30-minute drive from Porto, and it shares the city's popularity among tech start-ups. GDP in the area is 1% higher than the national average, making it increasingly attractive to entrepreneurs. Braga's industry is already having a positive impact on property prices, which rose by 12.7% in 2019.

Miami
Miami has one of America's strongest real estate markets due to the desirability of location and interest from abroad. House prices have been rising steadily, with single family homes experiencing 5.6% increases year-on-year. The story has been the same for over 30 years, making it both a stable and lucrative place in which to invest.
Even the global health crisis hasn't left a lasting dent on the market. Pending sales levels are higher than they were pre-COVID. It is currently a buyer's market for condos, making it an opportune time for investors wanting to take advantage of Miami's property scene.
Greece
After Greece started to rebuild its economy following a financial crash, many investors took advantage of the subsequent low house prices. And they are now starting to reap the benefits with property prices increasing again. As the thriving capital, Athens is particularly attractive, with house prices rising by 3.7% in 2019.
The Greek 'Golden Visa Scheme' helped to buoy its property market as it recovered from the crash. It enables non-EU expats who invest €250,000 in property to benefit from Greek residency. Additional new tax incentives are set to make real estate in Greece even more appealing. Those who invest at least €500,000 in property will become eligible for fiscal residency and benefit from a flat maximum tax of €100,000 across global income.

Bricksave has real estate opportunities all over the world. To find the property that aligns with your goals (and your global ambitions), have a look at the current selection seeking investment.