5 Emerging Investment Trends in Latin America
News > Blog Article > 5 Emerging Investment Trends in Latin …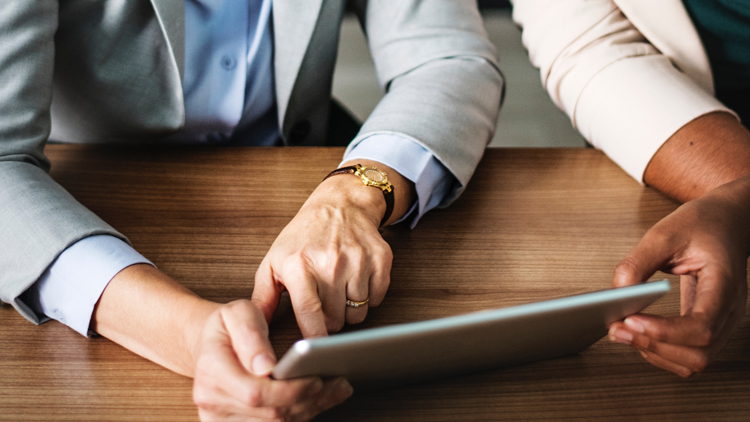 Since the beginning of 2017 Latin America has begun to experience a cyclical growth recovery that manifested itself through improved post-recession conditions in Brazil where growth has rebounded since 2016 despite recent inflation issues.
The outlook for accelerating regional growth is supported by reinforced private consumption and investment, that result in an increased level of confidence and global financing conditions that bode well for the future. With that in mind, we have decided to foresee some of the major trends that one can expect in Latin America over the coming years.

1. Investment is recovering and should continue to do so
Although the contraction in fixed investment in the region continued for a fourth consecutive year in 2017, mainly because of policy uncertainty, it is now easing. Investment growth has been positive in recent quarters in some large economies, including Argentina and Peru.
Regional Investment Growth
Sources: Haver Analytics, World Bank

The world bank expects growth to increase in Latin America by around 1.7% in 2018. The recovery after the contraction in 2016 will be supported by the coming out of the recession by two of the main regional economies (Brazil and Argentina).
Going forward, we anticipate that growth in South America will largely come from the external sector (with better terms of trade and rising global demand) as well as the momentum of public and private investment in countries such as Argentina and Colombia.

2. VC firms have paved the way for others to invest confidently in the region
Some of the earliest VC firms established in the region, such as NXTP Labs in Argentina and Vox Capital in Brazil, have paved the way for others to find success. In a region that is traditionally very averse to risk and tends to condemn failure, these firms took a chance on early-stage ventures long before others.
These pioneer VC firms in the region faced many challenges. First, they had to educate and develop the expectations of local entrepreneurs so that they realized that Latin America is not Silicon Valley and doesn't come with easy access to venture capital and U.S.-style valuations. But their successes and failures have served to encourage other firms to step into the Latin American market.
As the startup ecosystem in Latin America evolved, the flow and ease of doing early-stage deals has improved significantly and has encouraged more investments in the region. A look into five-year investment trends in Latin America revealed that investors had closed deals worth $2.3 billion, according to the Latin American Venture Capital Association (LAVCA).
In the past few years, we've also started to see VC-backed startups begin to give back to the community and participate as investors themselves, either as angels or limited partners in funds.

3. Fintech is growing rapidly
Startups are disrupting all sectors of the economy, but the main sector of Latin America witnessing the most change is the traditional banking industry. Because there is still such a large unbanked population in the region, fintech startups are coming across many opportunities to succeed.
According to Finovista the number of fintech startups in the region recently surpassed 1,000. Strategic partners in traditional businesses, alongside regulatory approval from government, as well as initial stages funding are required to scale these companies both locally and globally, and investors are keen.
The number of VC deals in Latin America reached a record high of 197 in 2016. While Brazil led the region in capital invested with US$279m, Mexico recorded the highest number of VC deals for the first time with 73 transactions. Global venture and growth equity investors including Andreessen Horowitz, TPG Growth, Accel, and Sequoia have participated in new rounds dedicated to Latam tech startups over the last year.
The Latin American Venture Capital Association (LAVCA) showed startups in the fintech sector received more investment in 2015 than any other startup sector in the region. Fintech accounted for almost 30 percent of the entire IT sector's investment in 2015, and 40 percent in the first half of 2016.
Finnovista claims that they have witnessed how fintech startups have shaped financial services in the region and recognized that these companies cannot scale by themselves. Google recently selected more than a dozen Latin American startups for its Launchpad Accelerator program aimed at helping local startups reach their full potential by leveraging Google's global reach and resources.
It wasn't long ago that venture capitalists focused their efforts elsewhere, and Latin American startups had little to no access to early-stage financing for their companies. But as attitudes have changed, and both organizations and governments have begun fostering entrepreneurial ecosystems across the region, investment opportunities and activity in Latin American startups have been steadily on the rise.
Success stories such as Properati and Afluenta show that exits can be made and international partnerships undertaken. This segment is likely to continue and grow significantly.

4. Impact Investing is reaching the region
Deals that are classified as impact investments still represent a tiny segment within the larger scope of private capital in Latin America; in 2016 US$48m was invested through 23 impact deals, as compared to US$33m and 17 transactions in 2015.
Nevertheless, LAVCA is noting an increasing overlap between traditional VC and impact investors focused on financial inclusion, education, and healthcare (notably Dr. Consulta, a Brazilian startup backed by KaszeK Ventures and LGT Venture Philanthropy.
Global PE firm Partners Group has funded Partners Group Impact Investments as separate strategy, with Latin America as a priority market.

5. Investment opportunities will be democratized
Crowdfunding sites are allowing individuals to begin investing in industries that were otherwise only accessible by the wealthiest latin americans. Peer-to-peer lending sites, such as Afluenta, and real estate investing portals such as Bricksave, are allowing investors to invest in a broad range of products across international borders in a way you would never have seen before.
For the first time, the growing middle class is gaining access to investments that have been commonplace in the US and Europe for some time. This allows individuals to invest and save for their futures like never before and ultimately it will help to reduce income inequality across the region.
This increased transparency and democratization that is now available through technology is only positive for investors and will help one of the most interesting areas of investment grow further in the coming years.