5 differences between traditional real estate and crowdfunding real estate
By Bricksave Admin | Bricksave
News > Blog Article > 5 differences between traditional real estate …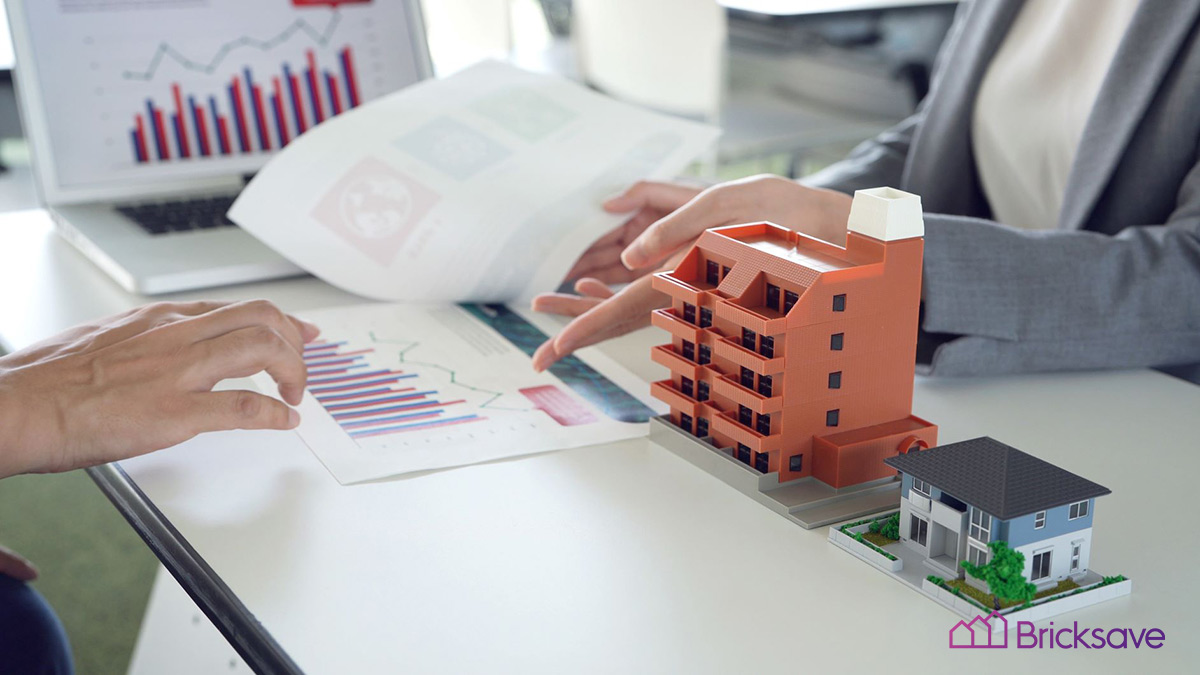 Thinking of investing in real estate? Property is a way to buy into some of the world's strongest and most stable markets and potentially earn a significant return on investment. The question is, should you buy a property or get your share of this lucrative market through crowdfunding?
Traditional real estate versus real estate crowdfunding
Both are investments that seek to make money from the property market. However, there are key differences, and the right investment route for you depends on your circumstances, goals and strategy. To get you thinking about your options, here are five key differences between these cousins in the property investment world.
Ownership versus part ownership
With traditional property investment, you tend to buy all of a property. That means putting down a large amount of capital and potentially taking out a loan with interest. However, for real estate crowdfunding, you pool your money with other investors to buy a property, giving you part ownership.
One significant benefit of crowdfunding is that you don't need to put down as much capital. You can invest as little as $1,000, which is considerably lower than the amount you would need for a deposit on a property, especially for residential and commercial properties overseas.
Loan versus no loan
For lots of people, investing in the property market involves taking out a mortgage to buy a property. It can be difficult for some people to get mortgages, especially on second properties. If they do manage to get the mortgage, they will also have to pay interest on the loan, which adds up to significant sums.
However with crowdfunding, you are investing small amounts of capital that shouldn't require a loan. You are investing in part ownership of property, in return for your share of rent and capital growth. With Bricksave, we typically manage the property for four years, at which point we aim to sell the property and divide the returns between the investors.
Manager versus investor
When you own a property or portfolio of properties, you're in charge of managing them. Day-to-day work involves finding tenants, looking after the maintenance and organising contracts, as well as potentially scouting your next investment. You can hire a management team or company to do these tasks for you, but that will make a dent in your profits.
With real estate crowdfunding, you're simply an investor. A management team is already looking after the fund and the assets. At Bricksave, we make sure our fees are clear from the outset, so there are no surprises and you can easily calculate your return on investment. You can invest online, using our platform to choose your property and keep track of your investment from the comfort of your sofa, even if the property is overseas.
Responsibility vs minimal responsibility
Buying a property through traditional real estate investment is a huge undertaking. You will be parting with a significant amount of capital, so you need to make sure it will be the profit-making asset you envisage. That requires lots of experience and understanding of the local property market, which can be particularly difficult to obtain if the property is overseas.
By choosing to invest through crowdfunding, you will have the peace of mind that the relevant due diligence has already been carried out. With experienced investors managing the entire process, you can be sure that the property has been deemed a good investment by the time we're ready to build the money to make it happen. You simply choose the property that aligns well with your investment goals and we take care of the rest.
Narrow investment versus broad diversification
If you are buying a property, it may be carrying most of your investment risk. Should the local property market suffer, your asset could lose its value? You may look to spread the risk by investing in other properties in different locations or holding other assets, such as bonds, stocks and alternative investments.
Crowdfunding, however, makes it easy to diversify your investments. You can hold a stake in properties across the world, including in high-growth hotspots and stable locations, and well as in many sectors, from offices and industrial properties to residential and student property.

At Bricksave, we provide a transparent and simple way to invest online in properties across the globe. Read how it works to discover more about this innovative investment approach.