News > Bricksave Update > 2018 At a glance
Following another successful year where we continued to expand our Real Estate Investment opportunities and more people than ever began earning real estate returns in USDs we wanted to share with you some of our key facts from 2018.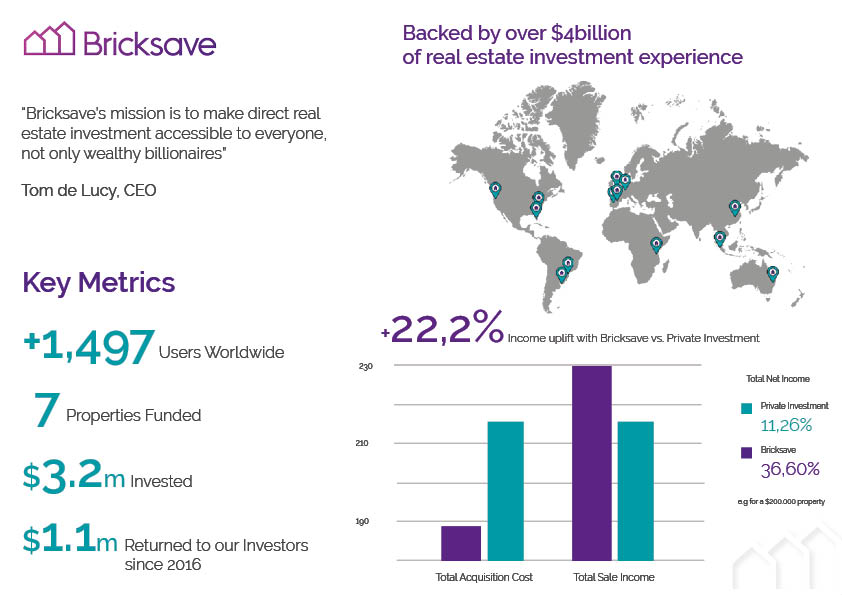 In 2019 we launched our Platinum Investment Department for individuals who are interested in investing over $100,000 or purchasing entire properties. If you would like to have more information regarding these investment opportunities, just send an email to [email protected].