Retrospective of our meeting with the World Trade Organisation at the UK Embassy, Buenos Aires
News > Bricksave Update > Retrospective of our meeting with the …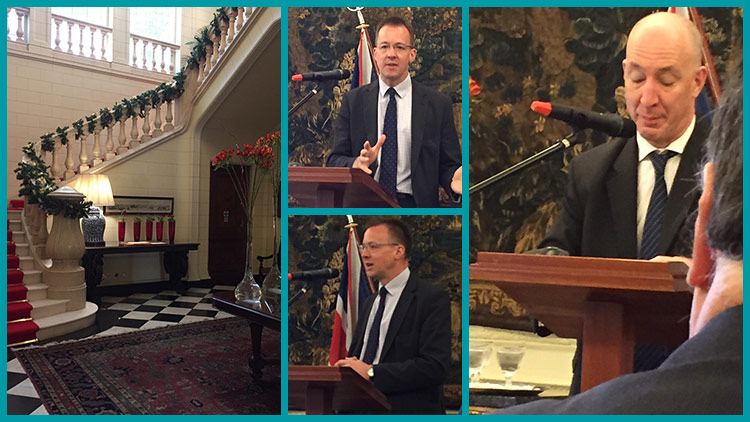 On Dec. 14th 2017, Bricksave was invited by the UK Embassy to discuss Economic and Political Insights.
Mr. Chris Southworth, UK Secretary General for the World Trade Organization, welcomed the guests to the meeting and they began what is hoped will form longer-term conversations on the digital economy and electronic trade, where a good level of agreement has been achieved. Companies like Bricksave that operate across borders are just one example of how big the growth potential in this area is and how much it will benefit both Argentina and the United Kingdom. Although agreement in highly important matters like the subsidy of illegal fishing was not reached, the importance of female empowerment through trade was also one of the outcomes of this meeting, which takes place every 2 years, around the world. Again Bricksave continues to promote this aspect of commerce with its platform offering new opportunities for women to develop their financial independence and gain access to international investment opportunities.
As far the UK is concerned, it was highlighted how trade has become a major priority post Brexit, as Argentina has been a traditional natural partner for centuries and the UK Embassy, in turn, stressed their support in enabling this trade to continue taking place.