The City of Detroit is the second-largest regional economy in the Midwest, behind Chicago and ahead of Minneapolis–Saint Paul, and the 13th-largest in the United States. Detroit is the birthplace of the auto industry and Motown. It is the centre of the U.S. automobile industry, and the "Big Three" auto manufacturers General Motors, Ford, and Stellantis are all headquartered in Metro Detroit. As of 2007, the Detroit metropolitan area is the number one exporting region among 310 defined metropolitan areas in the United States. Several major corporations are based in the city, including 27 Fortune 500 companies based in Michigan and 17 of them have their headquarters in Detroit. Key industry sectors in Detroit are manufacturing, particularly automotive, finance, technology, and health care.
Detroit is a major cultural centre and is known for its contributions to music , art, architecture and design, along with its historical automotive background. In 2015, Detroit was named a "City of Design" by UNESCO, the first US city to receive that designation. The Detroit Institute of Arts (DIA), located in Midtown Detroit has one of the largest and most significant art collections in the United States. Detroit's diverse culture has local and international influence, particularly in music, with the city giving rise to the genres of Motown and techno and playing an important role in the development of jazz, hip-hop, rock, and punk music.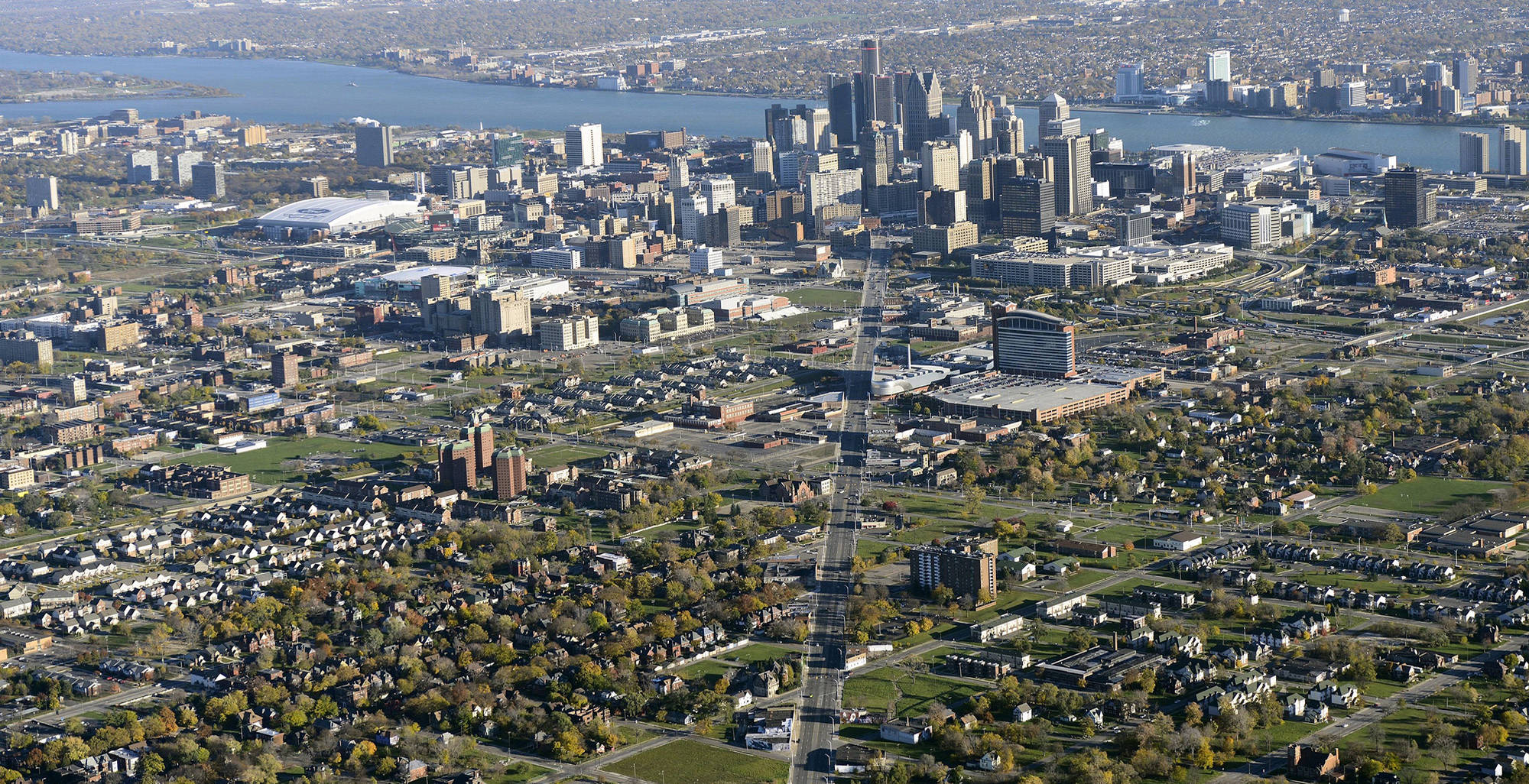 With more than 16 million visitors annually, Detroit ranked in 2018 as the No.2 in Lonely Planet world's top travel destination annual list. Tourism in metropolitan Detroit, Michigan is an important sector for the region's culture and a significant pillar of its economic growth. The city of Detroit has three international border crossings, the Ambassador Bridge, Detroit–Windsor Tunnel and Michigan Central Railway Tunnel, linking Detroit to Windsor, Ontario.
Some of the most famous city landmarks in Detroit include the Joe Louis Monument, Michigan Labor Legacy Monument, Michigan Soldiers and Sailors Monument, International Memorial to the Underground Railroad and Waiting Statue. The Detroit Windsor Tunnel is the first traffic tunnel between two nations connecting the cities of Detroit, Michigan, United States and Windsor, Ontario, Canada. In addition, Detroit has the Ambassador Bridge, a tolled, international suspension bridge across the Detroit River connecting both cities as well. This bridge is the busiest single border crossing in North America.
Detroit is a city with many parks and natural attractions. According to the Trust for Public Land, 80 per cent of Detroiters have ready access to a park within a 10-minute walk from their home. The Rouge Park is the largest park in Detroit that is located ten miles from downtown Detroit. It covers 1,184 acres, by comparison, Belle Isle, the second largest green space in Detroit is 982 acres and New York's Central Park is 843.